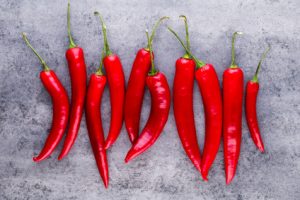 When you looked at the title of this post, if you're not familiar with it you probably wondered, "What the heck is NanoPlobano?".  Well, NanoPlobano is the least official blog every day in November challenge.   During the month of November, bloggers from across the globe commit to writing or posting photos for 30 days. You may have also heard it referred to as National Blog Posting Month.
This November is my third year participating. You can find out more about it in my first post of the month, "It's That Time Again."  One of the best things about participating in NanoPlobano is the Cheer Peppers. We come together every year to support and encourage one another.  Writing every day for 30 days is not an easy task but it sure is fun.
Many people go deep into dark places they have never written about before or even told anyone.  There is humor, healing, and photos. So much award-winning talent and creativity displayed, there is something for everyone.  I encourage you to visit the other blogs to see just what I am talking about.

Meet the 2018 Cheer Peppers
Barbara at teleportingweena.wordpress.com
Breanna at BooksHooksAndYarn.wordpress.com
Carolyn Owens at InfinityCoaching.net  (Hey, that's me! )
Echo at trueecho22.wordpress.com
Gwenlynn at JustALittleBitSweet.com
Hasty at FearingCrazy.wordpress.com
Jessie at BehindTheWillows.com
Jesska at NotThrowingStones.today
Kay at SuddenlyTheyAllDied.com
Lillian at HumanInRecovery.wordpress.com
Lori at LoriStory.wordpress.com
Matt at TheMatticusKingdom.com
Nessa at vanessence.wordpress.com
Nutty at SpokenLikeATrueNut.wordpress.com
Owen at NoTalentForCertainty.com
Paula at TheTemenosJournal.com
Rebecca at MommyQuits.wordpress.com
Renee at ReneeRobbinsWrites.com
Revis at RevisEdgewater.wordpress.com
Robert at FreshOffThePadPoetry.wordpress.com
Symanntha at FailingAtHaiku.wordpress.com
Quixie at QuixiesMindPalace.wordpress.com
You can also find the post by searching on the hashtags #teamtinypeppers #NanoPlobano2018 and #NaBloPoMo2018.   I'm also sharing some of my favorites on Twitter. Take a moment and check a post or you will definitely learn something, be inspired or maybe even shed a tear…
Carolyn R. Owens has over 25 years of proven experience and serves as a Career Strategist, Executive and Leadership Coach. She is the President of Infinity Coaching, Inc. where she can help you up-level your skills, so you can up-level your income, career, business or life. Infinity Coaching, Inc. provides one-on-one and group coaching, organizational training, personality assessments, and a signature program, the Infinity Coaching Inner Circle.  Carolyn is certified to give both The Energy Leadership Index Assessment and Myers Briggs Type Indicator Assessment. You can find out more he about both assessments and other products and services at https://www.infinitycoaching.net.