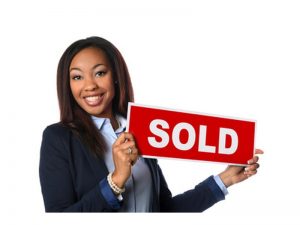 Are you struggling with sales in your business?  It may be a good time to take a step back and define what a sale truly is.  We are often blind to just how often we are being sold told, almost every moment of the day.  Author and sales coach Ben Brown highlights this in many of his interviews and training. With his permission, I am sharing one of his articles that defines the often misunderstood concept.
What Is A Sale? 
"Whenever I start working with new students or clients, be it one-on-one or a group, one of the first questions I ask is "What is a sale?". They come up with all different types of answers such as "When someone goes into the store and buys something." Or how about "When someone exchanges money for a product or service."
If you stop and think about, "Sales" is all around us. It's on billboards, ads, commercials, on your phone – it's everywhere. People pay extraordinary amounts of money for these television commercials and billboards, with some of the most expensive airing during one of America's favorite sporting events, the Super Bowl. What happens when you watch these commercials or when the ad pops up on your phone or laptop? It gets you thinking about that product or service. It can pull you away from what you were working on to explore and make a purchase. Maybe suddenly you have a craving for a bag of Doritos.  So, what is a sale?
A sale is getting someone to move and do something. When it comes to sales, just talking "at" someone is not getting them to move. It's like the old cartoons when you see the character talking but all that is heard is "Blah, blah, blah." No one is really listening to what is being said. However, if you look closely at these ads, they are designed to make you want to get up and move. Go ahead and buy that product.
There are many business owners and entrepreneurs who, because they are good with people and most likely extroverts, think they are really good at sales and just wing it. Sometimes they get people to move and take action. Most of the time they don't. They will get some sales, but they could be doing much, much better.
How great you are can be determined by the process you use. Learning sales techniques and implementing a sales process can increase your sales dramatically.  Spend time studying from top sales experts, reading their books and following them on social media. Invest in training programs such as my new eight-week course, Rapid Success Selling, or start by reading the best-selling book, Mastering The Art of Closing The Sale.
If you try one process and it doesn't work. Don't quit! Look at what you need to adjust and try again. You must put yourself out there and practice, practice, practice. Also, consider working with a Sales Coach who can help you identify where you are falling short. Remember, anyone can do sales and, with a little extra effort, you can go from good to great!" 
Without any sales, you won't have a business! 
Do you agree with Ben's definition of sales? "Sales" is truly all around us ALL the time. As a business owner or entrepreneur, you have to stay on top of your sales game to stay in business. Why?  Because without any sales, you won't have a business!
Carolyn R. Owens has over 25 years of proven experience and serves as a Career Strategist, Executive and Leadership Coach. She is the President of Infinity Coaching, Inc. where she can help you up-level your skills, so you can up-level your income, career, business or life. Infinity Coaching, Inc. provides one-on-one and group coaching, organizational training, personality assessments, and a signature program, the Infinity Coaching Inner Circle.  Carolyn is certified to give both The Energy Leadership Index Assessment and Myers Briggs Type Indicator Assessment. You can find out more he about both assessments and other products and services at https://www.infinitycoaching.net