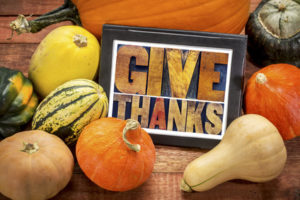 Thanksgiving Day is a day were Americans eat more food than any other day of the year. In 2014 Americans spent almost 3 billion dollars and ate over 50 million turkeys. But it is also a time where people get together with family and friends and reflect on what they are thankful for. This year I took time to think about the five things I am most thankful for. I would like to share them with you.
1)  Sleep. I am thankful that I have a place to lay down every night and get some sleep. People take this for granted. Sleep is needed to allow your body to function at an optimum level.
2)  Xbox. Okay, if I am being honest I am a true gamer. I am so thankful to have an Xbox and to have time to play games. My goal is to have a career in the gaming industry so can I call this research?
3)  My dogs Tony and Rhody. It took awhile for my Mom to agree to get the dogs and I am so grateful she finally said yes. They are part of the family and I truly am thankful for them.
4)  My Mom. I know I can drive her crazy sometimes but there is no doubt about how much we love each other. She is the best Mom and I am so thankful for her.
5)  God. I am thankful for having a relationship with God. Being able to know him at an early age has made a difference in my life. He has been able to shape and guide me and I know all things are possible with him.
  At times we take what is most important to us for granted but we need to pay more attention and make what we value most a priority. These things are often right in front of us but we neglect them. Let's make it a point to focus on this all year long and not just during the holiday season. So what's most important to you? Go make your list and adjust the priorities in your life. Happy Thanksgiving!
DeJuan Owens is a guest blogger for Infinity Coaching, Inc. He shares tips and strategies for having successful and dynamic family relationships.