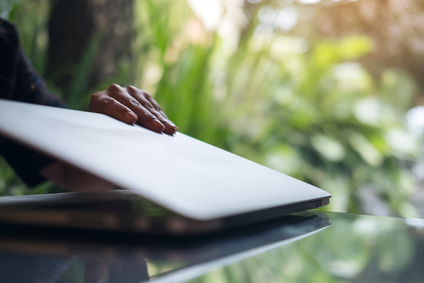 Last month I shared with you a preview of the Right to Disconnect bill introduced by Councilman Rafael Espinal, Democrat, Brooklyn, New York. The bill was written to support a healthy work-life balance. If passed, it would become "unlawful for private employees in the city of New York to require employees to check and respond to email and other electronic communications during non-work hours". France enacted a similar labor law in January 2017 giving their employees the right to disconnect.
After I wrote the article, I thought about the issue a little more. I wondered if this a problem for some companies, why wait for a law to be passed to take action. There are things you can start doing right now that can shift the culture of your organization to a "disconnected" one. Here are a few suggestions to get you started.
1.  Know thyself. Take a moment and think about what you prefer. Do you like to stay connected and engaged all the time? Do you get your energy from responding to text messages late at night? Or do you need some downtime after work to relax and rejuvenate? Self-awareness is always a key factor in understanding how you communicate and engage with others. As a leader, you have to be especially aware not to impose your style on everyone and expect your clients and customers to be just like you.
2.  Start from the top down. As the head of an organization, department or division, you know your staff is driven by the policies you set. This includes the written formal ones and the unwritten informal ones. If you are expecting to receive calls, text messages from them at all hours of the day and night, they will feel obligated to do so. Before sending the message, assess the situation and determine the urgency. Is it something that can wait until tomorrow? If so, go ahead and draft the message to have it ready to go first thing in the morning.
3.  Establish a departmental policy. Let your team know, during certain hours you will not respond to messages unless it is urgent. They will see you are setting the standard and will follow your lead.
4.  Cell phone free meetings/ training. How many times have you attended meetings and you see people more concerned about the messages they are receiving on their cells phones than the information being discussed? This can cause those presenting to have to repeat themselves multiple times. Or, you find out after the meeting they are not in agreement with the decision because they were not fully engaged in the discussion to hear all the pertinent facts. Prior to the start of meetings, have everyone turn their cells phones off or place them on vibrate. Also, have them put the phones away so they will not be attempted to look at them.
5.  Respect one another. There are people who thrive off of the constant connection, being able to reply so quickly and continuously be engaged. There are the people who want to disengage, spend more time with their families and value and need their free-time. Be careful not to judge either person. As long as they are meeting performance standards and getting the job done, respect their personality type. Encourage others to respect this as well. As the team leader, you can create an environment where supervisors understand what works best for their team to reach optimal performance and keep morale high.
You don't always have to wait for a law to be passed to create positive change. By creating an organizational culture that appreciates the different styles of your team you can, and will, increase morale and productivity. If you would like to consider other ways you can create work-life balance please reach out to me.  Together we will come up with a strategy that will meet the goals of your organization and improve morale and productivity. 
Carolyn R. Owens has over 25 years of proven experience and serves as a Career and Social Media Strategist, Executive and Leadership Coach. She is the Chairwoman and CEO of Infinity Coaching, Inc. where she can help you up-level your skills so you can up-level your income, career, business or life. Infinity Coaching, Inc. provides one-on-one and group coaching, organizational training, personality assessments and a signature program, the 

Infinity Coaching Inner Circle

.   Carolyn is certified to give both The Energy Leadership Index Assessment and Myers Briggs Type Indicator Assessment. You can find out more about both assessments and other products and services at 

http://www.infinitycoaching.net

.