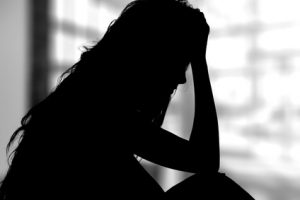 The past few weeks have been emotionally exhausting with so much negativity and sadness taking place in our world. So much so that it's too much to write in one article but I have to take a moment to mention the rise in documented suicides in our country, our world. Depression, Anxiety – it's real.
Recently we lost two, well-respected individuals who both had celebrity status and finances to live a life that some only imagine living, Kate Spade and Anthony Bourdain. Suicide has no financial, race, gender, religious, ethnic, etc. barriers. It just so happens because of their celebrity status, their names made it to the media. However, there are many others that are choosing suicide as a way to solve their current problems. A permanent solution to a temporary problem. This has become a normal way out of situations. It saddens my heart to see the direction we are heading in…
Mental Health Illness is real. Once a year in May, we observe Mental Health Awareness month but rarely do you see much about it even then. We need to have conversations about real issues, inspiring people, giving them hope to keep going one more day. Give them something to believe in, to hope for, to strive for.
If you are going through something right now and you feel stuck. You feel lost like the walls are closing in on you. Please get help. Find someone to talk to; sometimes you just need to get out what you have been holding in. Know that there is a better way.
I have the honor of coaching individuals who live with some form of mental illness and as they are learning a lot from me, I'm learning a lot from them. Their journey, what they have endured and the strength they find once again.
I know that I can do more than I am doing to really bring awareness to these issues. Not the surface, "pretty stuff" we like to talk about, but the real issues. If you have a voice, be it through speaking, blogging, vlogging, podcasting, share what you know. Some of you reading this have your own story someone needs to hear.
For me, I know there is nothing God can't handle. He will walk with me through the valley and the storm and be right there when I stand on top of any mountain. I walk and step in faith every day. Whatever it is that will get you out of bed every day, lift you up and strengthen you – find it, embrace it and don't let go…
Please be awesome and know you can have success on YOUR own terms! 
This first appeared as a post on Facebook but I wanted to reach as many people as possible so I adapted what I wrote for this article. If you're more into the visual world, you can check out the video on Periscope. If this message can make a difference for one person, therein lies the blessing. 
Much love… 
Carolyn R. Owens has over 25 years of proven experience and serves as a Career and Social Media Strategist, Executive and Leadership Coach. She is the Chairwoman and CEO of Infinity Coaching, Inc. where she can help you up-level your skills so you can up-level your income, career, business or life. Infinity Coaching, Inc. provides one-on-one and group coaching, organizational training, personality assessments and a signature program, the Infinity Coaching Inner Circle.   Carolyn is certified to give both The Energy Leadership Index Assessment and Myers Briggs Type Indicator Assessment. You can find out more about both assessments and other products and services at http://www.infinitycoaching.net.