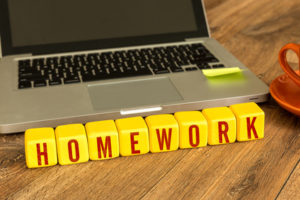 I recently hosted an event along with another company, A Better You, LLC. We took a different approach and made it a no cost event for attendees. The purpose of the event was to encourage people to take a moment from their busy day to smile, laugh, have some fun. There was time for sharing stories of pain, triumph and joy as well as time to make some new connections and friends. The event highlighted four authors and ten vendors; none of the vendors had to pay a vending fee either. They had the option of donating a door prize and some and did some didn't; it was truly optional, no hidden catches.
  In advertising the event we encouraged attendees to "come as you are". Some people were stopping by after work and wouldn't have time to go home and change. And you know how it goes, once you get home it;s often hard to get back out. It didn't matter if they had pink hair, wore a dress or jeans, came in their work attire, we just wanted them to come and have some fun. The event was declared a NO judgment zone, it was declared a FUN zone! We promoted the authors/vendors and continued to do so even after the event. It was truly free exposure for the businesses and authors that participated.
  In co-hosting the event, I observed a few things that can apply to businesses and career professionals when opportunities come your way. Here are a few things for you to think about…
1) To good to be true. When planning the event, many turned down the opportunity. Those that did, did not do their research or ask questions before turning it down. It may have seemed as if the opportunity was too good to be true but they did not take time to find out. When they reconsidered it was too late. If you are hesitant about an event do your homework. Talk to past attendees or participants or talk to the event host about your concerns. If you are approached at work to participate in a project that can advance your career and you don't think you have what it takes, find out more about the project first. Ask questions and you will most likely find you are more then capable of completing the task.
2) Suppose to attend but just didn't show up. There were a few vendors who did not show or canceled at the last minute without notifying either one of the host. Unless it is an emergency, I do not encourage that. Follow up as soon as possible to apologize and let them know that everything is okay. You never who they know and you can ruin a connection or not be invited back again. If someone at your job has scheduled a meeting with you or planned to introduce you to a possible business lead, do not leave them waiting to hear from you. Follow-up, let them know you are interested and thank them for the opportunity.
3) Remember me. If all spots are taken, ask to be put on a waiting list in case someone does not show. Also ask to be considered for future events. Establish a relationship with the host. Had we had the contact information of one of the potential vendors, we would have asked them to come and fill the empty spot. However, they hung up way too fast before the information could be collected. If you are interested in a career change or if you are not selected for a job you have applied for, ask the hiring manager or interviewee to consider you for any future opportunities. Leave an updated copy of your resume with them. You never know when a position may open up or when they may know of a position available in other area of the company.
  These are just a few things you can think about when opportunities come your way and your not sure if the opportunity is right for you. Don't be too quick to turn down opportunities until you do your homework first. Every vendor and author made at least one valuable connection that night that enabled them to grow professionally and/or personally. All the attendees commented about the relaxing environment and fun they had. The event went so well we are considering do it again in the spring! If you are not sure what to ask or even how to seek out opportunities that will help you grow send me an email and we can talk. You can also visit the Infinity Coaching website. Until next time, here's to your success!
Carolyn R. Owens has over 25 years of proven experience and serves as a Career Strategist, Leadership and Life Coach. She is the Chairwoman and CEO of Infinity Coaching, Inc. where they help you up-level your skills so you can up-level your income. Infinity Coaching, Inc. provides one-on-one and group coaching coaching, organizational training, personality assessments and a signature program, the Infinity Coaching Inner Circle. Find out more at http://www.infinitycoaching.net