Speaking
Internationally recognized, career, leadership coach and trainer, Carolyn R. Owens, takes her years of proven experience and knowledge to help you obtain the confidence and skills needed to move past your limiting beliefs and acquire the success you desire in life and your career.
Carolyn has served as the President of the Maryland Career Development Association and is a co-host of the internet radio show, "Let's Coach with Mark and Carolyn". She has been featured in Money Magazine, Fox News Magazine Website, Huffington Post, YourTango.com, Legacy in the Making Magazine and many
 other publications.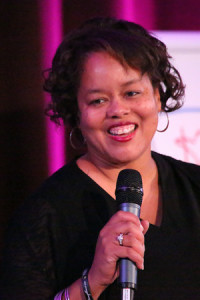 Carolyn has served as a guest speaker for many conferences and seminars ranging from the American Psychological Association Career Fair to the West County Chamber Women Mean Business Luncheon.  She is also frequent guest expert on local and national radio shows such as Money For Lunch hosted by Bret Martinez.
She also served for over three years as a Professor in the Department of Command,
Leadership and Management at the United States Army War College and spoke at many events during her military career.
In working with organizations, Carolyn helps you protect your most important asset, the people, by offering a unique training program that works to boost the performance and morale of your employees. Each session is customized and strategically aligns to the company mission and vision. With a true passion for serving and helping others, Carolyn works with organizations and event planners to develop programs that align with the mission and vision and meets the needs of the audience.
Top Seminars and Workshops
Unless indicated, all workshops/seminars can be taught one-on-one or with a group. Topics can be combined and tailored into a package to fit an individual or organization's requirements. If you are a client that is being coached for career, leadership or life coaching many of these topics will be included in your coaching program. For additional training topics visit the Leadership Mastery Training section.
Topics include:
The Courage to Take Risks
Break the Pattern and Achieve Your Goals
Commanding Confidence
Commanding Balance: It Starts With You!
Commanding Success – Break the Glass Box!
Leadership Mastery: Power Skills to An Extraordinary Life and Amazing Career
Behaviors that sabotage your life – How Women don't take Command
I Can't Take it Anymore! Stress Management
Reflections In the Mirror, Understanding Your Purpose
Time Management