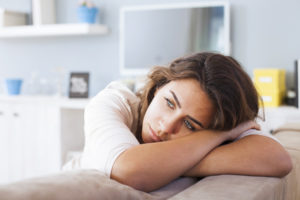 Over the last couple of articles I have written, I talked about the power of having a practice of gratitude which includes giving and receiving. But, what happens when things aren't going well in your life. The times when you are hurting and you just don't have it in you to be the happy, grateful person full of gratitude and love. The practice of gratitude is not meant to wash away the bad things that have happened in your life. It does not negate anything you have been through. In experiencing these things in life, they will ultimately strengthen your practice of gratitude.
  When you are going through something, the last thing you want to hear people talk about is gratitude. You may have just found out your spouse cheated on you, lost your job or lost someone you loved. You really don't want to hear about being grateful or thankful for anything because you are in pain. You are hurting and you should walk through those feelings and emotions. You have the right to embrace the pain, to feel it, to hurt. Go through that! Sometimes you have to walk through the darkness to experience the light.
  The danger becomes when you get stuck there. You have to learn to walk through those times and not lose yourself along the way. You may find you need support and guidance that helps you to move forward. This is when coaching, counseling or therapy can assist you. Through the process, you will begin to see the opportunities. You will begin to heal and move your way out of the darkness, discovering joy once again. You will be able to focus on the memories, the good times and the lesson that is to be learned.
  This the part of the gratitude process we don't hear enough of. Sometimes we must experience the not so positive side of life in order to reach a place of gratitude or be able to receive. During this time people should not pressure you and try to convince you that at a snap of finger everything will be fine again. When you are ready you will find the lesson, and you will be able to share your experience and heal and teach others people through your experience.
  So when somethings happens in your life that brings you down, spend the time you need healing from what ever hurt you experience. It could be a day, a week, or a month.  The key is not to allow yourself to get stuck that you can't move forward and you can't appreciate the blessing that is to come from it. When you are ready, make peace with what ever has occurred and embrace gratitude. In my next article I will share some specific strategies you can use to begin or enhance your practice of gratitude. Until next time, here's to your success!
Carolyn R. Owens has over 25 years of proven experience and serves as a Career Strategist, Leadership and Life Coach. She is the Chairwoman and CEO of Infinity Coaching, Inc. where they help you up-level your skills so you can up-level your income. Infinity Coaching, Inc. provides one-on-one and group coaching coaching, organizational training, personality assessments and a signature program, the Infinity Coaching Inner Circle.   Carolyn is certified to give both The Energy Leadership Index Assessment and Myers Briggs Type Indicator Assessment. You can find out more about both assessments and other products and services at http://www.infinitycoaching.net.