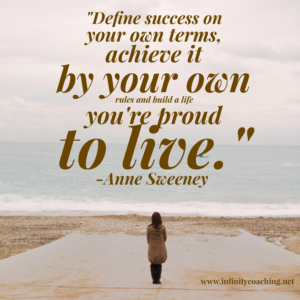 Today I wanted to share a simple thought for you to reflect on….
Are you living the life YOU truly desire to live or are you living a life someone else created for you?
You have to define success on YOUR own terms. Don't live the life someone else has designed for you, build a life YOU are proud to live.
It doesn't have to be a seat at the boardroom table!
It doesn't have to be the head of a corporation!
Define what success means to you and go for it!