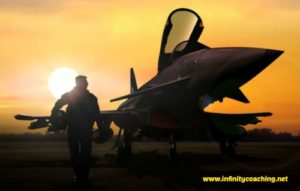 Driving down the street today I heard a song on the radio and it reminded me of an article I wrote for a different blog last year.  I had the same feeling hearing it now as I did that day.  How does it all relate? Life is short and meant to be lived.  Continue reading as I share the passion behind the Danger Zone.
I  am a big fan of 80's music; I find it to be energizing and fun. Driving around recently a song I like from 1986 came on the radio.  Listening to the words I was reignited with the passion behind what I do.  The song was "Danger Zone" by Kenny Loggins; have you heard it before?
The song is from the movie "Top Gun" which starred Tom Cruise, Kelly McGillis, and Val Kilmer.  The soundtrack from the movie remains one of the most popular soundtracks to date.  The soundtrack was number one on the Billboard Hot 200 albums chart for five nonconsecutive weeks.  When you see the video for Danger Zone you see the pleasure and passion, the sexiness, and the "why" of what Navy Fighter Pilots do.  The thrill of it all, the arrogance, being in the air, doing what very few us ever get to do – landing on the flight deck of an over 93,000-ton beast.  They love what they do!  How many people can say they have that feeling about what they do or how they face their day?
My heart raced a bit while I thought about this while listening to the song.  I actually love the work I do as a Career Strategist and Leadership Coach.  I especially love when I am training and facilitating discussions.  Too many people are living lives they didn't intend to live but ended up down that path because they did what someone else wanted them to do. They became a lawyer or doctor because that was the dream their parents wanted for them when what they really wanted, was to have a farm in the country somewhere and yes I do know someone who really wanted that.
People often continue on the path of life until they end up feeling "stuck" with no options.  They end up in a different kind of Danger Zone, living a mediocre life, going from day to day, existing but not truly living.  They are not living up to their full God-given potential.  Many of us give up and just settle for what comes our way. We end up surrendering our true control, becoming somewhat of a victim of life.  This is no way to live!  So I'd like to encourage you to take a minute to reflect on these questions:
Are you in a career or living a life that you are excited and passionate about?
Is there something that you have always wanted to do that you have put off because someone has told you not to do it?
Are you ready to step up and live your dream?
 Think about your answers and remember, life is short and it is meant to be lived. Why not live it passionately and enjoy the ride. I know I am going to, I hope you will join me.  If you find yourself stuck and needing assistance to reignite the passion that lies inside of you, send me an email at cowens@infinitycoaching.net. Together we can define what success looks like for you so you can step up and live life to the fullest.
Oh, and by the way, here's the link to the song – Danger Zone by Kenny Loggins.  Check it out and let me know what you think.  I hope it inspires you to begin to live the life of your dreams….
Carolyn R. Owens has over 25 years of proven experience and serves as a Career Strategist, Leadership and Life Coach. She is the Chairwoman/CEO of Infinity Coaching, Inc. where they help you up-level your skills so you can up-level your income. Infinity Coaching, Inc. provides one-on-one and group coaching, organizational training, personality assessments and a signature program, the Infinity Coaching Inner Circle. Find out more at http://www.infinitycoaching.net  
This article is adapted from the original article written by Carolyn Owens on the Go Read platform.